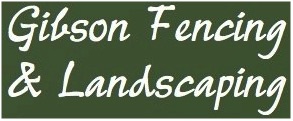 For further information contact AIDAN on:
086 386 3506
Privacy Statement
Introduction
Gibson Fencing & Landscaping is committed to respecting the legal requirements that exist regarding the personal privacy of the individuals who use this site. This privacy statement describes current policies and practices with regard to personal data collected by through this site.
Definitions
The term "personal data" means information relating to an identified or identifiable natural or legal person, for example, the name, e-mail address or mailing address of the individual. The term "site" refers to the website located at www.gibsonfencingandlandscaping.ie.
Hyperlinks to other Sites
This privacy statement applies only to www.gibsonfencingandlandscaping.ie. This site contains hyperlinks to websites that are not operated by this website. These hyperlinks are provided for your reference and convenience only and do not imply any endorsement of the activities of these third-party websites or any association with their operators. This website does not control these websites and is not responsible for their data practices. We urge you to review the privacy policy posted on any site you visit before using the site or providing any personal data about yourself.