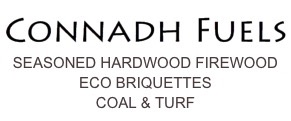 For further information contact AIDAN on:
086 386 3506
Dear Aidan,
It's John from Clonakilty. Thanks again for the great job you did on our lawn. I can hardly believe how good lawn looks now with all the moss gone. If you remember I contacted you first asking you to lay a new lawn but when you came to look at it you said I didn't need a new lawn I just needed all the moss removed and you had just the machine for the job and indeed what a good machine it is!
Thanks again Aidan
John
————————————————————————————————————————————————————————————————
Hi Aidan,
Remember me?, It's Jean from between Ballydehob and Schull. I want to thank you for a great job you done. The laying of my new lawn, it's growing nicely and the decking in the corner of the lawn is lovely. I am so pleased. Just as you said it would be.
Again, a huge thanks Aidan for a job well done.
Regards,
Jean
————————————————————————————————————————————————————————————————
Dear Aidan,
I am writing to you in regards to the work you did for me. I recently moved into my new house in Drimoleague in between Bantry and Dunmanway I was looking to put in a new back lawn, new fencing and some flower beds so I got on to Gibson's Fencing & Landscaping and I asked if they could come round and have a look and see what they can do. I was looking for a Japanese style garden so Aidan advised me on different styles of fencing which would look good in the garden and also he gave me great advice on different flowers to put into my flower beds. I wasn't to sure on whether to plant bamboo in the garden as it spreads really quick but thanks to Gibson's Fencing & Landscaping they managed to plant it in the garden but in a way it won't grow everywhere by putting material around the bamboo roots. They did a fantastic job on my new fence it looks great and I am very satisfied with the whole job they did in my back garden I would highly recommend them to anybody for your garden and fencing needs. I am a very happy customer.
Thanks again,
Paul
————————————————————————————————————————————————————————————————
Hello Aidan,
I just want to drop you a couple of lines to show you my appreciation of the fantastic fencing and garden work that you did for me. I live just outside of Skibbereen on the Clonakilty Road. I recently decided to renovate my garden, and you came highly recommended to me by a friend, so I decided to contact you and get your advice and ideas as to what I should actually do. You were very helpful on the phone, polite and courteous. You called round and had a look at the garden and advised me that as I was in a rural location and very exposed to the elements, that I should erect some garden fencing to help shelter and protect the garden and also that I should dig up the old garden and replant it as it was very rough and uneven. I took all of your advise and ideas on board and I really liked what you suggested so I gave you the go ahead there and then. The work only took you a week to complete and since then I don't know myself. The lawn is so green, easy to walk on, level and a pleasure to cut. The fencing panels, that you erected have certainly made a big improvement to my garden, it feels a lot cosier, more private and not as exposed. You even recommended that I put a rockery in the back of the garden, I wasn't too sure about the idea, but I am now glad that I took your advise and went ahead with it. It looks fantastic with the shrubs, plants and decorative gravel. It is so easy to maintain. It was a fantastic addition to the garden. I can actually sit out there now, and enjoy the fine evenings. With all the dealings that I had with you, I found you to be extremely courteous, polite and professional. Your attention to detail was top class. Thank you very much for your ideas and advise. For the first time in a long time, I can really and truly enjoy my garden. I will have no trouble or hesitation in recommending you to all of my friends.
Kind Regards,
Frank
————————————————————————————————————————————————————————————————
Greetings Aidan,
Just a couple of lines to thank you ever so much for being so kind and helpful to me during the year. I am an elderly gentleman that lives on my own on the outskirts of Bantry. I have a relatively large garden which I always looked after and maintained myself, but unfortunately as I am no spring chicken anymore and my health is deteriorating, I am no longer able to give the garden the time and attention that it needs and deserves. I contacted you and asked would you be able to cut the grass and look after the lawn and garden for me. You were more than willing to oblige and help out. You called regularly, and cut the grass, even took it away with you and strimmed the edges and around the plants. My garden never looked as well, your attention to detail was just wonderful. You made maintaining it look effortless. Your price for the work was very very reasonable, a lot less than I expected for the amount of work and time that you put into it. I am ever so thankful to you. I really enjoyed dealing with you, you always had a smile on your face, and time to chat with me and were ever so kind, polite and helpful. 
I want to wish you a very Merry Christmas and prosperous New Year, and look forward to dealing with you again next year when you come back to look after my garden again. 
All the best,
Damien
————————————————————————————————————————————————————————————————
Dear Aidan,
I am writing to thank you for the wonderful work that you recently did for me in cutting down and removing the old dead trees that were at the bottom of my garden. I live just outside of Bandon on the Innishannon Road, I am fairly high up and exposed to the wind and I was worried that the trees would fall down and block the driveway. You were so quick and efficient in cutting them down, cutting into logs and removing them for me. I even managed to get some timber from them, which you quite willingly cut up and split for me. You did a fantastic job repairing the lawn as well where the stumps were that you dug up. You wouldn't even know that you had been in the lawn digging it up. It was such a pleasure to deal with you, you were so easy going and laid back. Even when the job seemed to be tough, you remained very level headed, calm and professional. I am so pleased that the trees are now gone as I was worrying so much about them. The place looks a whole lot better. Thanks so much for your help. Looking forward to dealing with you again in the future, and I will be telling all my neighbours about you.
Regards,
Eleanor